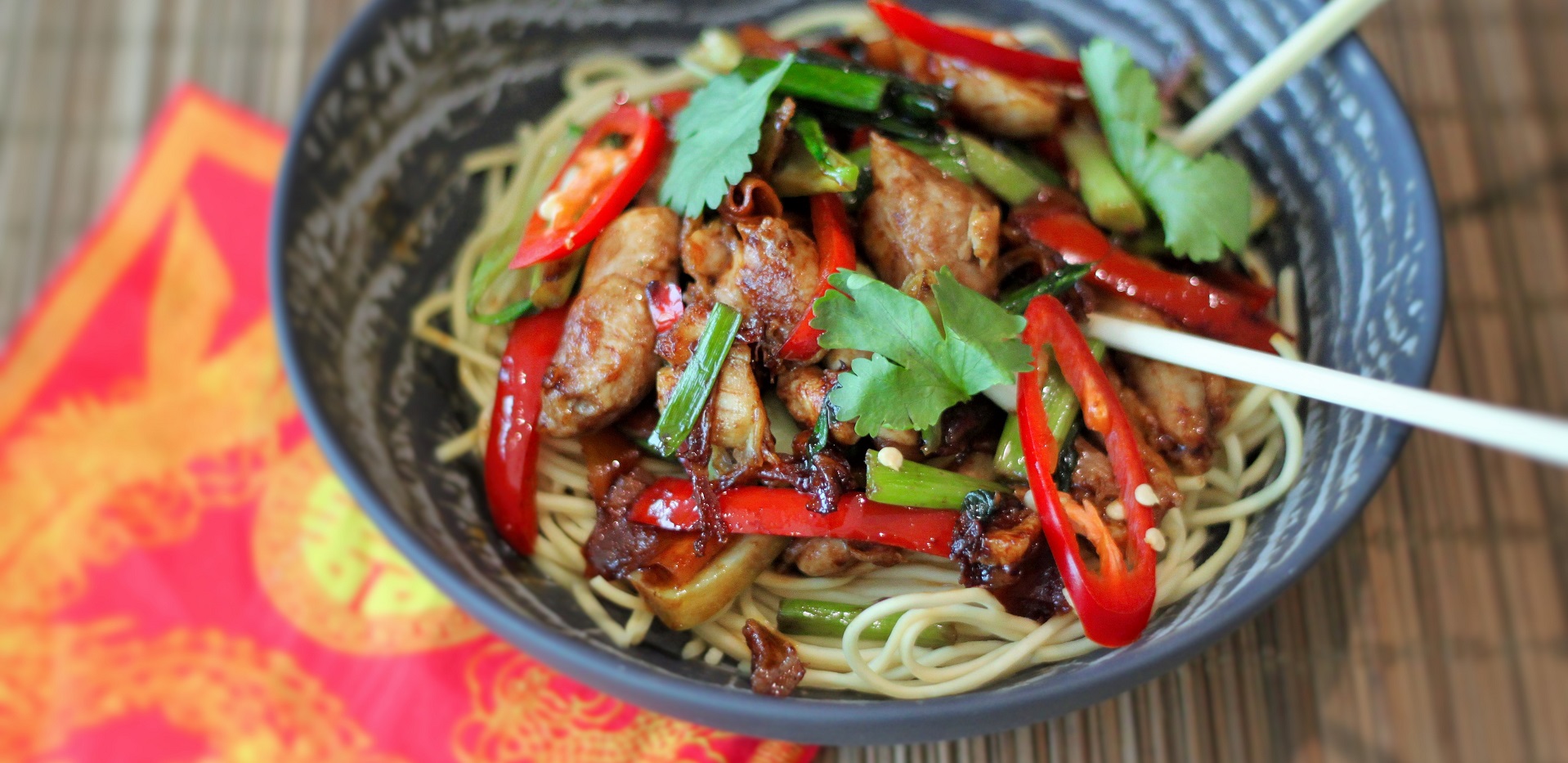 ingredients
200g firm tofu
2 litres vegan vegetable stock/bouillon
1 onion, whole and unpeeled
20g ginger, whole and unpeeled
1 garlic clove, whole and unpeeled
1 small cinnamon stick
1 tsp coriander seeds
2 cardamon pods
1 star anise
80g oyster mushrooms, torn
50g enoki mushrooms, roots removed
4 spring onions, finely sliced
2 red chillies, finely sliced
½ orange, juiced
½ lime, juiced
Small bunch of basil, leaves picked
Small bunch of coriander, leaves picked
200g flat rice noodles
2 tsp light brown sugar
1 tbsp dark soy sauce
nutrition facts
Per average serving:
energy
1289 kJ / 308 kcal
of an adult's Reference intake (8400kj / 2000kcal). Typical values per 100g: Energy 268kJ/64kcal
method
Preheat the oven to 200°C.


Place a suitable size sauce pan over a medium-high heat and add the onion, garlic and ginger (whole and uncut) and cook until scorched all over and tender to touch (approx. 45 minutes-1 hour).


Remove the onion, garlic and ginger and peel. Return to the pan along with the whole spices and the vegetable stock. Bring to the boil reduce the heat and allow to very gently simmer for approx. 2 hours.


Drain and dice the tofu into 2cm cubes. Toss the tofu in 2 tsp rapeseed oil and place into the preheated oven and roast until caramelised (approx. 15 minutes).


Soak the noodles in boiling water until tender remove and refresh.


Assemble the ingredients in 4 serving bowls; a portion of the noodles, the raw mushrooms, roasted tofu, sliced chillies, spring onions and herbs.


Remove the stock from the heat and add the lime juice, orange juice, soy sauce and brown sugar.


Pass the stock through a fine sieve return to a clean pan and bring to the boil. Pour a portion of the boiling stock over the noodle mushroom and tofu portion. Serve immediately.
Important information
*Allergen information is compiled using data obtained from the manufacturer of products we have used. If you decide to use a different product there may be a different allergen declaration, so please check the labels of all the ingredients you purchase to make this recipe. This information is for guidance only.
Nutritional information has been compiled by Registered Nutritionists using an industry standard software system (FDH Saffron). Please bear in mind that the nutrition will change depending on the products that you use to make this recipe. This information is for guidance only.