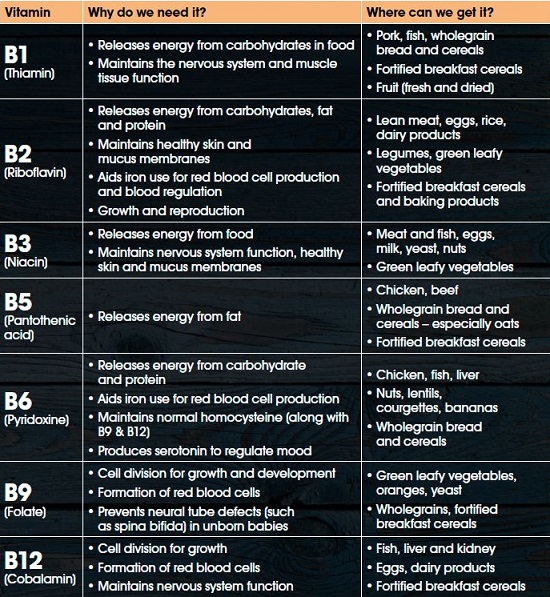 B vitamins are water soluble vitamins that play a vital role in lots of metabolic processes that occur in our body - from helping us to release energy from our food to maintaining the function of our immune system.

We cannot synthesise B vitamins ourselves, so we have to get them through our diet. They are only required in small amounts but even minor deficiencies can have severe implications on our health.
By eating a balanced and varied diet we can acquire all the B vitamins we need for optimal health. The table to the left shows the different B vitamins, their role in the body and food sources.


References:
1. The Linus Pauling Institute, Micronutrient Information Center -http://lpi.oregonstate.edu/
2. Food Standards Agency, United Kingdom - http://www.foodstandards.gov.uk/
3. Vitamin and mineral requirements in human nutrition. 2nd Ed "" World Health Organization and Food and Agriculture Organization of the United Nations, 2004.